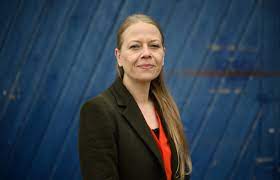 A Green Party London Assembly Member wants more action to tackle the effect of the pandemic on LGBTIQA+ young people.
Repeated lockdowns have affected this community – and LGBTIQA+ youth are more likely to worry about their mental health as well as facing bullying and discrimination.
Sian Berry wants the Mayor to target funding for more youth programmes:- "Across London, young people have been increasingly missing out on the support they need to thrive and the safe places to turn to in a crisis, thanks to the cuts since 2011."
Green Party colleague Emma Best has also spoken of her concerns. "Young people have been hit hard by the pandemic. Repeated lockdowns disrupted their education and kept them away from family and friends. As we emerge from the pandemic, we need to support them and that means recognising the unique challenges faced by young LGBT+ people." The motion is backed up by research from the charity Just Like Us which asked LGBTIQA+ secondary pupils how they were coping with the pandemic. Respondents were twice as likely to feel lonely as other young people.