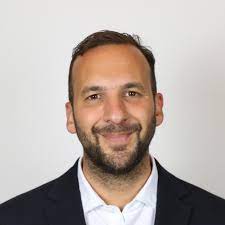 The recent local elections saw historic gains across the country for the Green Party, with the capital turned into a red and green city. 
London assembly member Zack Polanski has been reflecting on a year of hard work and kept promises.
From the start, Polanski insisted that 'the climate crisis is always centred in decisions.' It's informed Green London policies such as backing a Climate and Ecological Bill and cleaning up the capital's toxic air. While he supports the ULEZ expansion he's said: 'Changing vehicles is not just the answer here, we need to change the way we get around the city.'
Fighting for traffic reduction puts the politician at odds with London Mayor Sadiq Khan who is pressing on with the Silvertown Road Tunnel. 'On this he's totally wrong, and we'll keep holding him to account,' said Polanski. As with all Green Party policy, there is no environmental justice without social, racial and economic justice. That's why Polanski has spent the last year supporting issues such as a fair wage for care workers, Universal Basic Income and proportional representation which will give the Green Party an even stronger voice at the next elections.