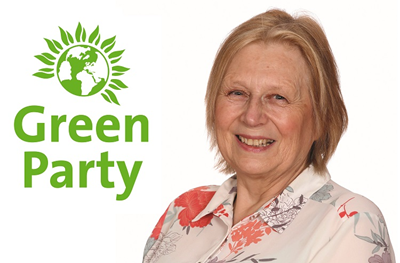 A second Enfield councillor has joined the Green Party after claiming Labour and the Tories had failed to address "major environmental challenges".
Anne Brown, who represents Southgate Green, announced she had joined the Greens at a recent full council meeting. After quitting Labour in March, Anne joined independent opposition group Community First, which is made up of seven former Labour councillors who clashed with the current administration. She will continue serving as a member of Community First.
The Green Party has now gained two seats on Enfield Council in just over four months. Southgate councillor Charith Gunawardena – also a member of Community First – became the borough's first-ever Green councillor when he joined the party in May.
Speaking during the council meeting, Cllr Brown said: "Neither of the two main parties has adequately addressed the major environmental challenges, and it's time for a fresh approach to public services – and particularly environmental issues".