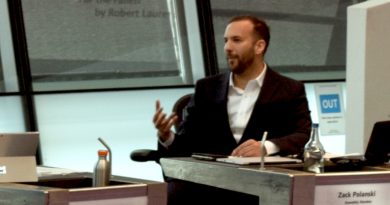 Zack Polanski, who was elected to the London Assembly in May, has delivered on his promise to ensure a living wage motion for careworkers was successfully passed in the London Assembly.
Commending London's critical group of careworkers from all over the world, Zack highlighted their vital role in looking after the vulnerable, sacrificing their personal safety and often not seeing their families.
"We need to show support and love for these people who support and care for the people we love", said Zack.
The average wage of a care worker in London is just £8.50 an hour. Zack proposed the London Assembly call on the Mayor to write to all London councils to urge them to ensure that all their employees, service providers and contractors are paid the London Living Wage of £10.85 an hour.
Zack said: "Huge kudos to the United Voices of the World and Green Party Trade Union groups who tirelessly campaigned at the front line throughout the winter. It's important we support those who need our solidarity and recognise that careworkers are key workers."