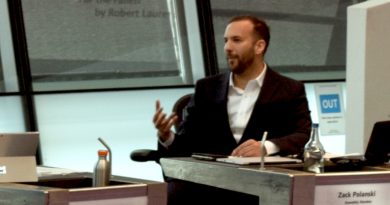 Newly elected Green London Assembly Member Zack Polanski has applauded the tireless work of members and the staff team during the recent local and Mayoral elections. 
Zack commended the volunteer teams all across London who got stuck in, including new members wanting to be involved in their first election.
The resulting London gains included Lambeth, Southwark and the North East.
Volunteers dropped off an astonishing one million leaflets. Plus the Greens' biggest ever social media campaign helped videos and tweets reach millions of people.
Zack said:- "I will never forget who put me in City Hall. Renters, workers, commuters, artists, small business owners, disabled people, older people, young people, LGBTQIA people, people of colour, everyone who came together and believed in the Green Party's positive vision for London. "I promise that the voice of every Londoner will be heard in City Hall, especially if you feel like you're not being heard right now."